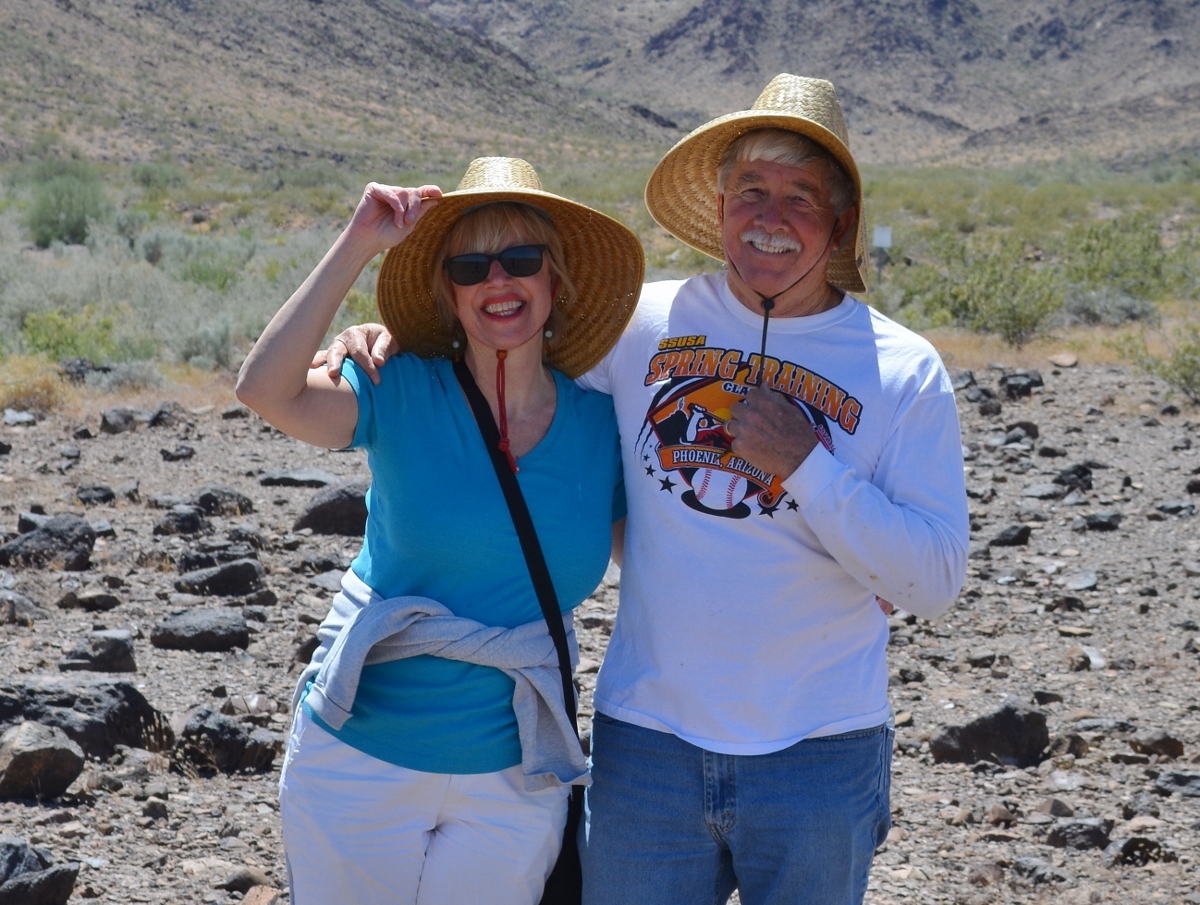 Book Award and Upcoming Events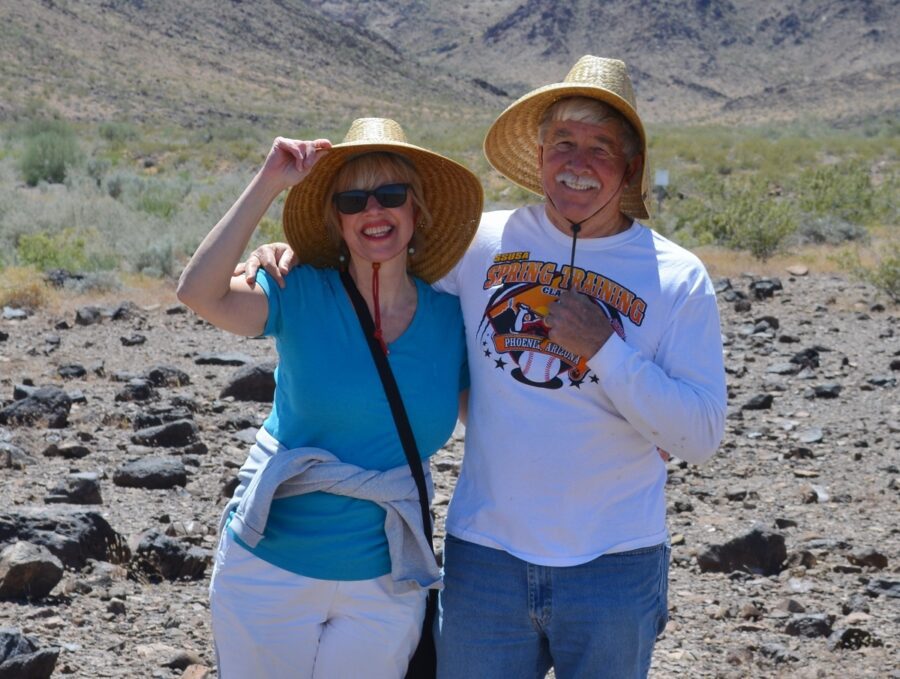 Hi, Everyone,
This week's long-awaited rain and gorgeous November days prompted me to write. Kathy and I hope you're doing well and enjoying nature in all her glory.
Kathy and I have been busy with the 2022 book tour since I last wrote. What a wonderful time we've had visiting with old friends and making a passel of new ones! Our venues included Redding's world-famous Fly Shop; Mike Michalak and his friendly staff made us feel at home as I signed books during their annual Anniversary Celebration in May. We will never forget the warm welcome from the gracious citizens of Gridley as a standing-room-only crowd greeted us at the Gridley Library for my author presentation in June; we felt as if we had known them all our lives. What a privilege it was to join our friends at the Pacific Flyway Decoy Association to celebrate the fiftieth anniversary of their Wildfowl Art Festival in Sacramento; holding a book signing among many of the most talented wildlife artists in the country was a thrill.
Award
I'm proud to announce that The Case of the Missing Game Warden was selected as a 2022 "Best First Novel" award finalist in the Next Generation Indie Book Awards, the largest international awards program for independent publishers and authors.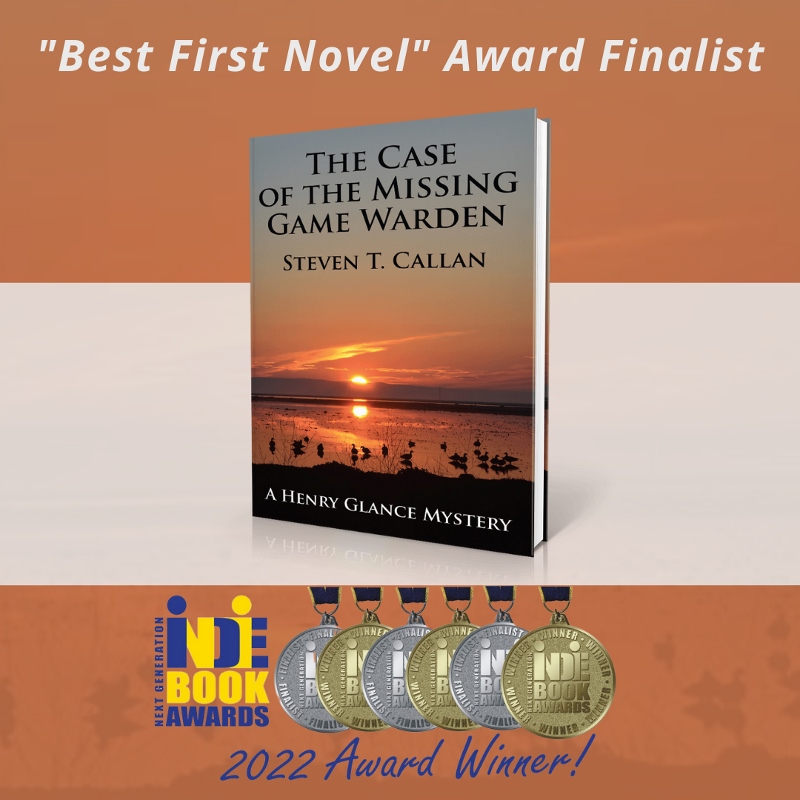 Events
I'd like to tell you about some of my upcoming events:
The Rusty Wagon, Orland, CA – Saturday, December 3, 2022, 2:00 p.m.-4:00 p.m. (Book Signing) – As many of you know, I grew up in the small Northern California farm town of Orland. It warms my heart that Glenn County Office of Education's Rusty Wagon boutique, in Orland, carries all of my books; I'm proud of the work they do for the community. The Rusty Wagon will have all my books on hand for this December 3 book signing.
Red Bluff Garden Club, Fellowship Hall at First United Methodist Church of Red Bluff – Tuesday, April 25, 2023, 1:00 p.m. (Author Presentation and Book Signing) – I've always loved gardening and for decades have worked tirelessly to make our yard as wildlife friendly as possible. You can imagine my excitement when I was invited to give an author presentation to the Red Bluff Garden Club in April of 2023.
California Fly Fishers Unlimited, Richard Conzelmann Community Center, Sacramento – Tuesday, May 9, 2023, 7:00 p.m. (Author Presentation and Book Signing) – Having been a wildlife officer for thirty years, I spent a great deal of time dealing with hunters and fishermen. I've always admired fly fishermen. In my experience, they quietly went about their business, more often than not practiced catch and release, and abided by fishing regulations. I'm honored to have been invited to give a book presentation to California Fly Fishers Unlimited in Sacramento in May of 2023.
Bank of Books, Santa Paula, Santa Paula, CA – Saturday, August 5, 2023, 1:00 p.m.-3:00 p.m. – I'm thrilled to be doing a book signing at Bank of Books in Santa Paula next August. Bank of Books is the classic independent bookstore—endless shelves containing just about every book that's ever been published. It's a treasure trove for those of us who love to read; allow yourself several hours when you visit. Santa Paula is a short drive northeast of Ventura on Highway 126.
My Next Book
I couldn't be more excited about my second novel in the Henry Glance series! The story begins in the once-thriving Glenn County hamlet of Newville, most of the action takes place in Glenn and Butte counties, and the plot leads to some of the wildest places on earth! I'll keep you updated as the editing continues.
Thank you all, from the bottom of my heart, for your continued support of my writing. Kathy and I wish you good health, plenty of rain to fill the streams and water the flowers, and a happy Thanksgiving.
Your friend,
Steve
Mystery Writers of America
Western Writers of America
Outdoor Writers Association of California
Redding Writers Forum