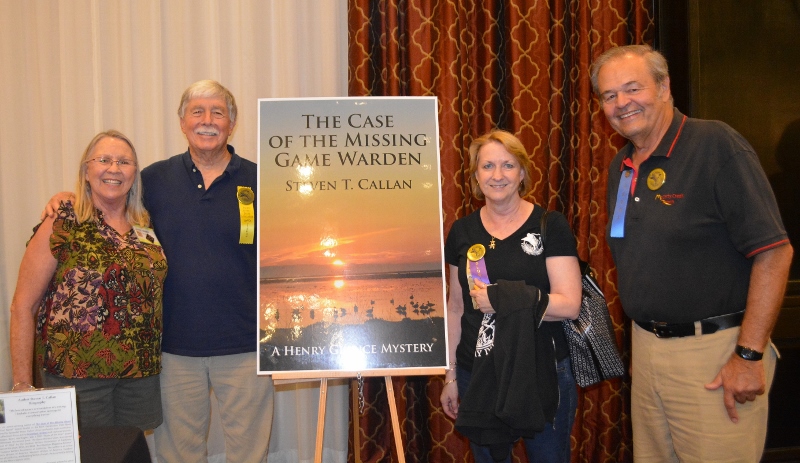 Book Signing at Pacific Flyway Decoy Association Wildfowl Art Festival: A Photo Essay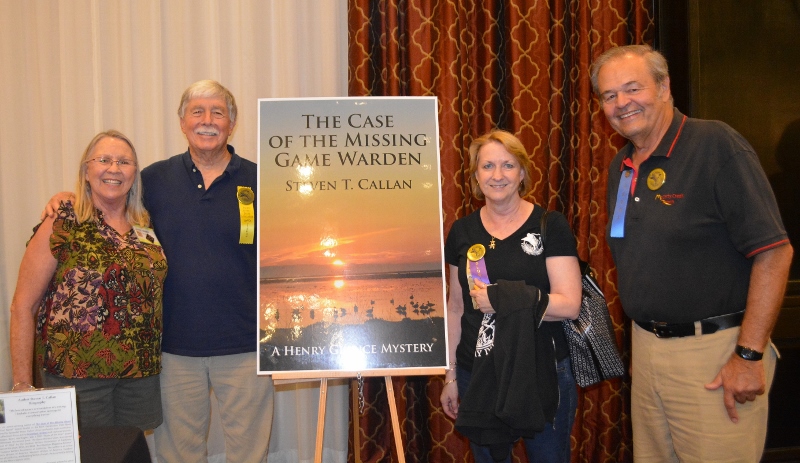 The best part of our book tour is meeting and talking with so many friendly and interesting people. What an honor it was to be invited by the Pacific Flyway Decoy Association to hold a book signing at their wildfowl art festival in Sacramento as this fine organization celebrated its fiftieth anniversary!
Kathy and I also had the opportunity to meet some of the most talented wildlife artists in the country. We were in awe as we perused the gallery and watched these masters of their craft carve and delicately paint lifelike waterfowl, raptors, songbirds, and fish of all sizes and colors.
As if Saturday's adventures weren't enough, I was fortunate to win a drake pintail pickleweed decoy, carved by artist Roger Anderson, at the evening's banquet. "Pickleweed" is carvers' lingo for a decoy displaying just the  head and upper body of a wild duck, as it might have appeared while hiding amongst the pickleweed that often blankets salt marshes and estuaries.
Thanks so much to our wonderful hosts and everyone who stopped by our table. We so appreciate your support and look forward to coming back next year!
Please scroll down for more photos from our latest adventure.