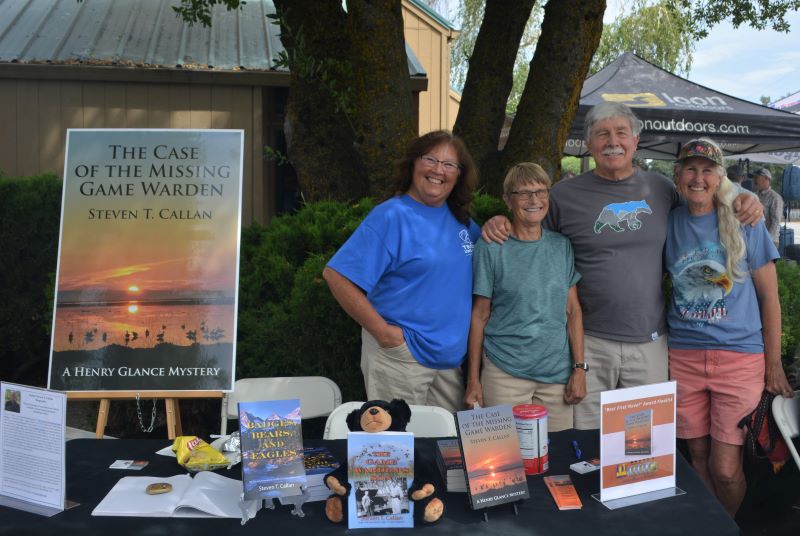 Book Signing at Redding's Fly Shop: A Photo Essay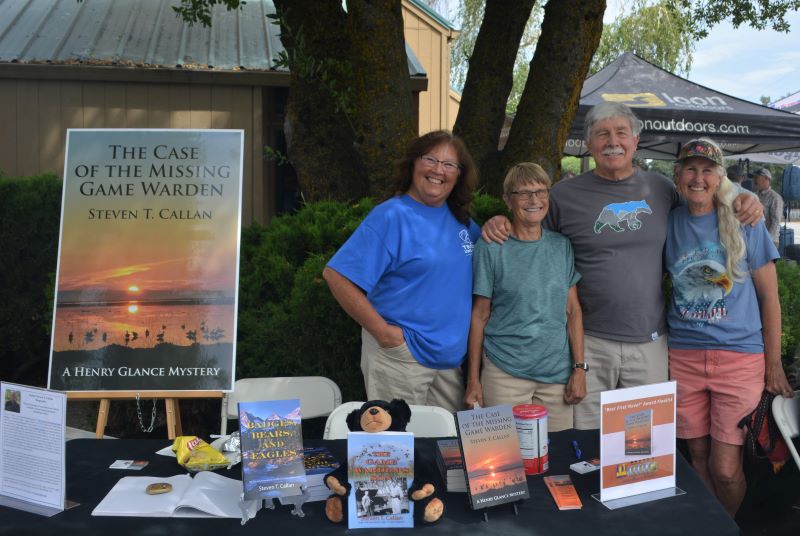 My recent book signing at The Fly Shop in Redding turned out to be everything Kathy and I had hoped for, and a whole lot more. Mike Michalak's friendly and highly professional staff couldn't have been more gracious and welcoming. It's easy to understand why The Fly Shop, one of Redding's icons, has been in business for forty-four years, draws customers from all over the world, and is still going strong.
The Fly Shop's annual Anniversary Celebration was scheduled from 10:00 to 2:00. I signed my first book at 9:30, and Kathy and I were greeting and visiting with friends—old and new—until well after 2:00, when it was time to say goodbye, clean up, and thank everyone for the wonderful time we had.
To our friends at The Fly Shop and to all of our friends who dropped by, Kathy and I can't thank you enough.
Our next stop on the 2022 book tour is the Gridley Library, where I've been invited to give a presentation about The Case of the Missing Game Warden on Thursday, June 23, at 7:00 p.m.  A book signing will follow.
Please scroll down for photos from The Fly Shop book signing.