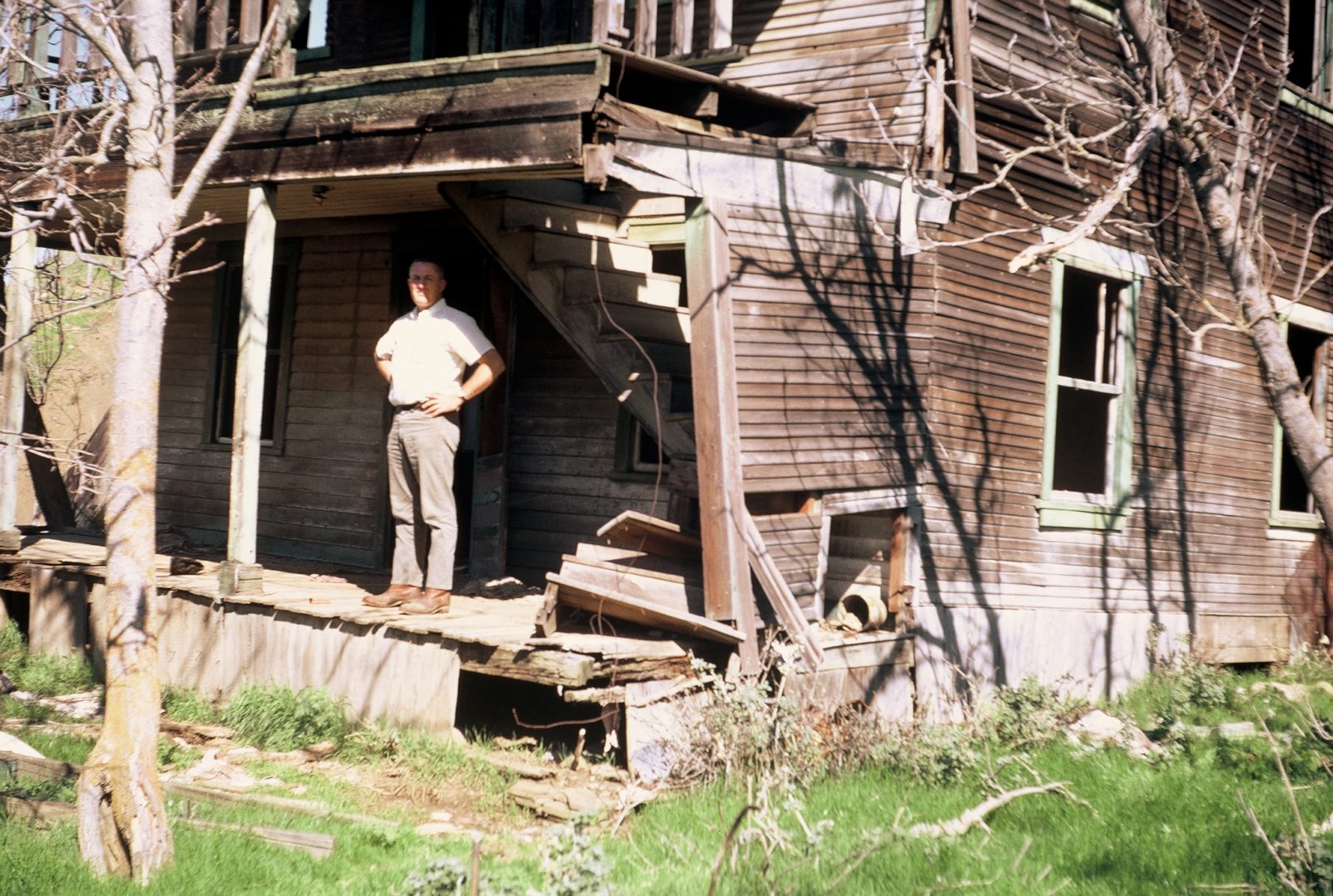 Game Wardens and Ghost Towns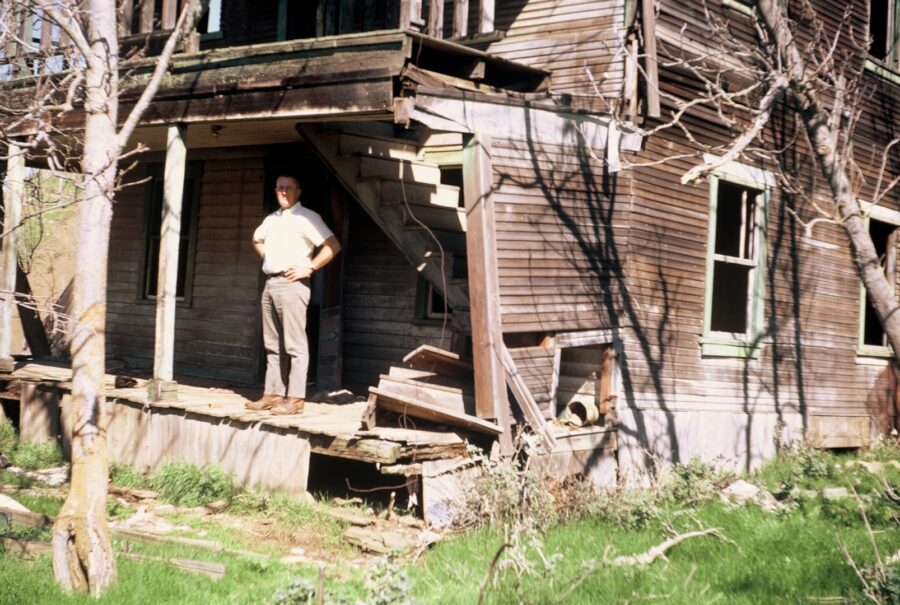 While working on a sequel to Badges, Bears, and Eagles, I recently returned to my old stomping grounds near Orland, California, and the ghost town of Newville. Located twenty-two miles west of Orland, Newville thrived from the early 1850s until 1929, when all but a few buildings burned to the ground. During its heyday, Newville boasted a general store, two livery stables, two saloons, a blacksmith shop, two hotels, a post office, and at least one service station. I mention the service station because as of this week, it remains the only building left standing.
Fifty years ago, I photographed my father standing on the porch of what we believed to be the Newville Hotel. That building no longer exists.
So what does this old ghost town have to do with game wardens and wildlife outlaws? I guess you'll have to wait for the new book to find out. Meanwhile, I invite anyone familiar with this fascinating page out of Glenn County's history to share what you know, either by leaving a comment or contacting me via the contact form on my blog. I'd love to hear from you!
Photo (circa 1965) by Steven T. Callan.  Pictured is the author's father, Wallace Callan, at what is believed to be the former Newville Hotel.