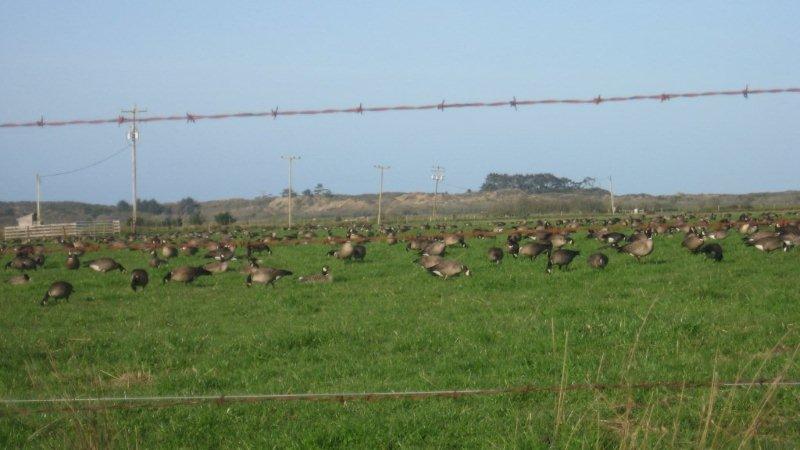 That Resilient Little Goose From the Aleutian Islands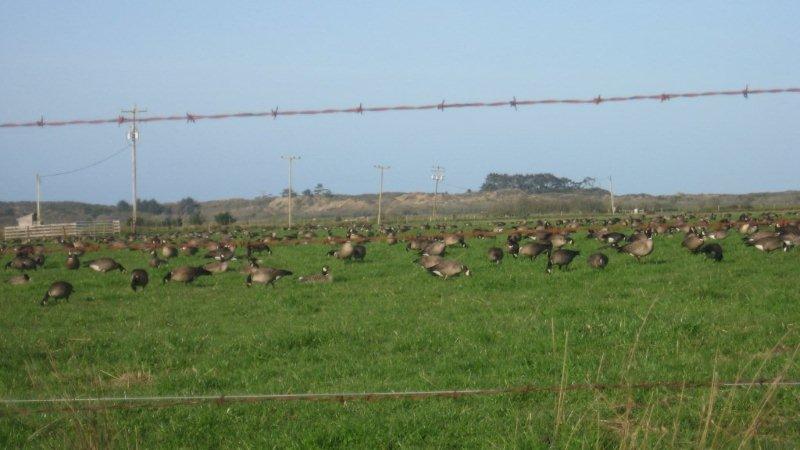 Last weekend, Kathy and I drove over to California's beautiful North Coast. We were biking through the pasturelands, northwest of Eureka, when we began seeing geese—thousands of them. It seemed that every pasture hosted a healthy flock of feeding little cacklers. "Wait a minute," I said. "Those aren't cacklers, they're Aleutian geese." Every bird displayed the characteristic white ring at the base of its neck.
Once teetering on the brink of extinction, Aleutian goose numbers reached an estimated 114,000  birds in 2008—a true testament to the Endangered Species Act and the highly  successful Pacific Flyway Aleutian Goose Management Plan.