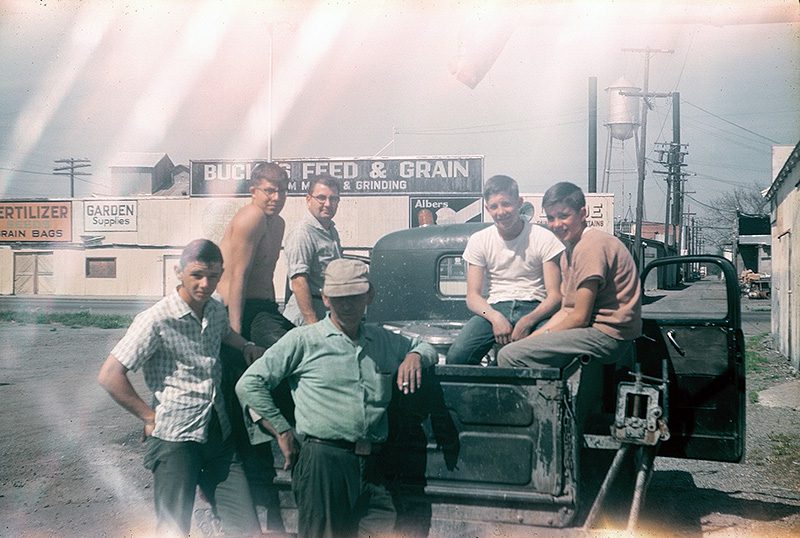 The Road to Plaskett Meadows
Writing the chapter "The Road to Plaskett Meadows" in my sequel, The Game Warden's Son, was a trip down Memory Lane for me. In it, I described growing up in Orland during the 1960s.
A wonderful slice of small-town America at the northern end of California's Central Valley, Orland was very much like the community of Mayberry in the old Andy Griffith Show. I remember our mayor being the town butcher, people parking in the middle of 4th Street, and Cary Tommeraason running for touchdowns. Mom bought groceries at Graham Brothers, the playground at Fairview School was a converted cow pasture, and the biggest event of the year was opening day of pheasant season.
My greatest fear in those days was being called on in Mr. Valov's chemistry class. My greatest joys were baseball, basketball, hunting, fishing, exploring Stony Creek, and riding on patrol with my dad, the local game warden.
I hope this excerpt from "The Road to Plaskett Meadows" gives you some sense of what it was like to grow up in this small farm town as the game warden's son.
I awakened to the sound of hard-soled work boots clomping down the hallway toward the kitchen. "You better get up if you're going with me," said my father, pushing open the bedroom door.
"I'm awake, Dad," I replied, throwing back the bed sheet and jumping to my feet. It was 5:00 a.m. on a Saturday morning in mid-May, 1963. I had just turned fifteen, and we had been living in Orland for nearly three years. The snow had finally cleared on the mountain road into Plaskett Meadows, and I was excited about our first trip of the year to one of my favorite lakes.
For a few days every season, just after the ice on the water's surface began to melt, Plaskett Lake came alive with eighteen-to-twenty-inch rainbows. The trout were ravenous after the long winter and eager to strike anything that looked like food: a fly, a lure, or a four-inch night crawler. In a week or two, the excitement would all be over. An angler could offer everything in his tackle box and fail to entice a fish into taking a single bite.
The sun was just coming up as we pulled away from the curb and headed west on Colusa Street. Coming to a stop at the intersection of East and Walker, I pointed across the road to a 1910-era Craftsman house, the front yard completely overgrown with trees and shrubbery.
"See that old house, Dad?"
"That's quite a house—what I can see of it."
"Old Doc Bihler lives there. He donated the land for our baseball field back in 1930. Dr. Bihler used to wave to us when we'd walk by on our way to school. I haven't seen him for a while. I hope he's all right."
"Why don't you knock on his door sometime and ask if he needs any yard work done?"
"It's sure quiet this early in the morning," I said, changing the subject. "I haven't seen anyone since we left the house."
"That's one of the reasons we moved here—to get away from all the people and the traffic."
"Dad, is it true Orland has the most churches and the most bars, per capita, of any town in the United States?"
"Who told you that?" asked my father, laughing.
"Some kid at school. I thought it was kinda funny. Look, there's four churches right there, one on each corner. . . . Dad, why don't you say something?"
"I'm figuring up how many bars there are—the Orlando, Dalton's, Boje's, The Richelieu, The Lariat, Shady Oaks—"
"I did go into Sprouse-Reitz and ask about a part-time job. Hey, there's the Holvik's milkman! At least somebody else is up."
"Wha'd they say?"
"Who?"
"Sprouse-Reitz."
"Oh, they said they didn't need anybody right now."
"I always had a part-time job of some kind when I was your age. Why don't you go see Al Vonasek at the 76 Station?"
"Dad, I'm only fifteen, and I still have sports after school."
"No reason you couldn't work on the weekends."
"Okay, I'll go see him."
Leaving town, we patrolled west on Newville Road. Passing the newly constructed Black Butte Dam, I reflected on the approaching summer. The surrounding foothills of brilliant green grass, blue oaks, and gray pines would soon be changing color. In a few weeks, the wildflowers would disappear and the landscape would morph into a dull shade of brown.
Fifteen miles out, we crossed the Burris Creek Bridge and entered Glenn County's western foothills. Majestic three-hundred-year-old valley oaks adorned the riparian zone bordering the meandering streambed. I noticed a light on at the Hamm place. . . .
This piece was originally posted on January 29, 2016.
Thanks so much to the Friends of the Orland Free Library, who have invited me to speak about my new book, The Game Warden's Son, on Thursday, September 1, 2016, at 10:00 a.m., at the Orland Free Library. The public is invited, and there will be a book signing after the program. Kathy and I would love to see you there.