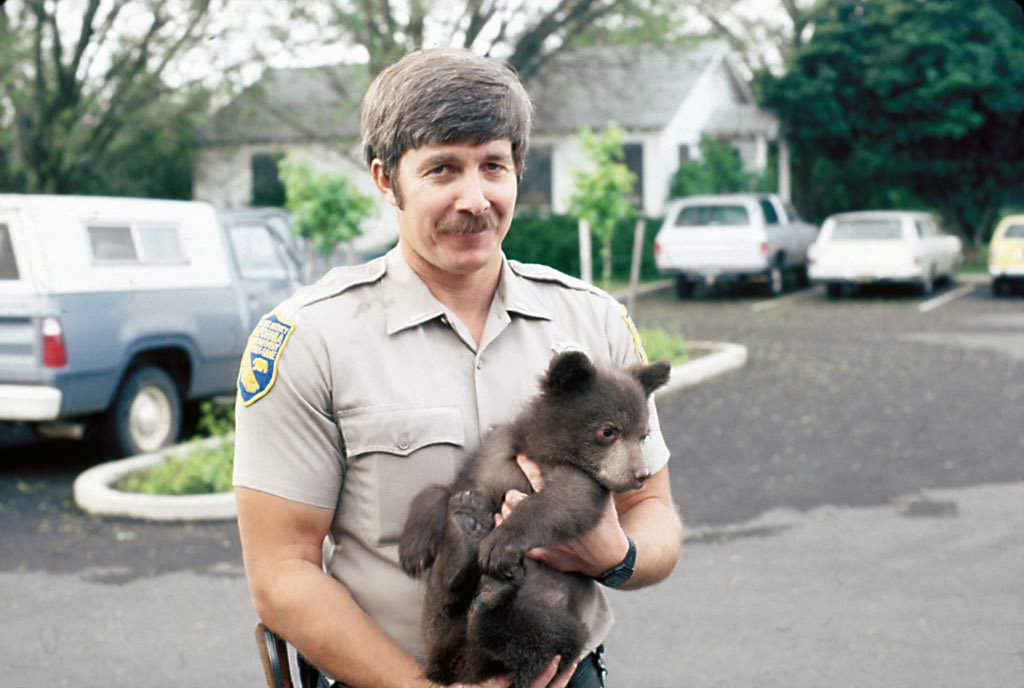 Those Wonderful Wildlife Caregivers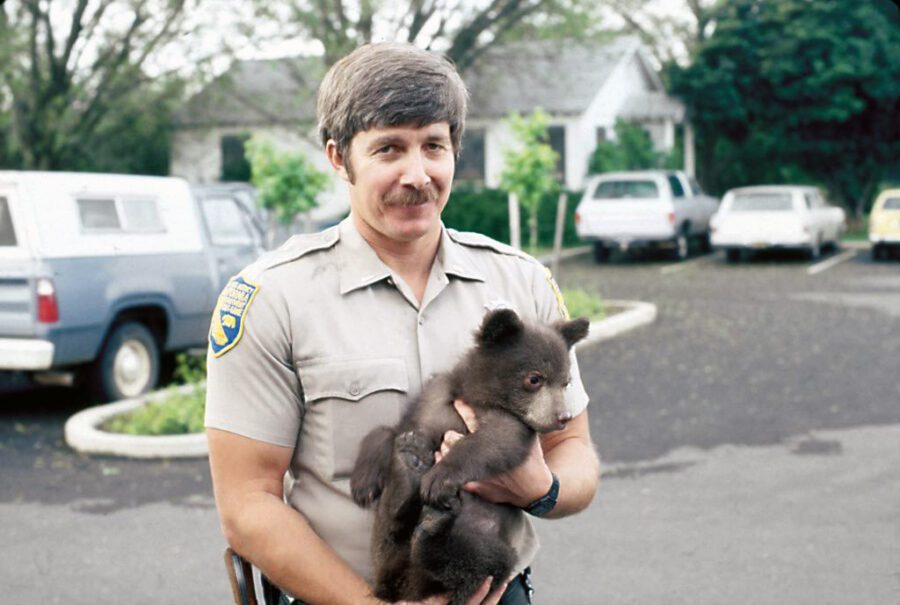 One of the more disheartening, sometimes discouraging, aspects of a wildlife officer's job is dealing with injured, orphaned, or imprinted wildlife that cannot be released back into the wild. Wildlife rehabilitation facilities, most of them operated by dedicated volunteers, are generally equipped to care for birds and small mammals, but not for large potentially dangerous carnivores such as bears, mountain lions, and exotic big cats.
While enforcing "animal welfare" regulations during my early years with the California Department of Fish and Game, I conducted several investigations involving the illegal possession of exotic big cats—a black leopard cub, an African lion cub, a Bengal tiger cub, and a full-grown adult leopard quickly come to mind. Each time I took the necessary enforcement action, I found myself faced with the difficult, almost impossible task of finding a zoo or qualified wild animal facility willing and able to accept the animal. In each case, there were no takers, so we ended up requiring the violator to ship the animal back to its state of origin.
Shortly after transferring to Shasta County in 1981, I investigated a case involving three orphaned black bear cubs whose mother had been illegally killed. Everyone at the Redding Fish and Game office, including me, fell in love with those pint-sized climbing machines but feared their ultimate fate if we couldn't find a reputable zoo or wild animal park prepared to adopt them. In the end, Fish and Game Biologist Dave Smith persuaded an Oregon wild animal park to take on the responsibility.
Fast forward to June 2015 and the Outdoor Writers Association of California Spring Conference at Big Bear Lake, California. One of the fascinating speakers on opening day was Bob Cisneros, curator of the Big Bear Alpine Zoo and president of the American Association of Zoo Keepers. Before becoming curator of the Big Bear Zoo, Cisneros had spent over twenty years caring for wildlife at the world-famous San Diego Zoo and had traveled the globe as a tireless advocate for wildlife. As he spoke to our group on that hot June day, Cisneros's passion for the Earth's wild creatures was palpable—and contagious.
Operating since 1959, Big Bear Zoo describes itself as a "last chance facility" for most of its occupants. This wild animal sanctuary and rehabilitation center is home to approximately 160 non-releasable orphaned, injured, or imprinted wild animals. Among the eighty-nine-plus species found at the zoo are some beloved bears, two robust mountain lions, and a pair of one-eyed snow leopards.
In 1996, a female grizzly was tormenting visitors at Yellowstone National Park. Twice trapped and removed from the campgrounds by park officials, this "three strikes bear" returned a third time with two cubs in tow. To make matters worse, the cubs were quickly learning their mother's destructive habits. All three bears were slated to be euthanized when the Friends of the Big Bear Alpine Zoo stepped in and saved the day. Tutu, the mother grizzly, and her two offspring, Ayla and Harley, remain alive and well at the zoo.
Enter four California black bears, all headed for an early demise when the Big Bear Alpine Zoo provided them with a home for life. As a cub, Hucklebeary was hit by a car while crossing Highway 38 near Big Bear. This three-legged ambassador for bruins everywhere has entertained zoo visitors since 2002. Hollybeary was orphaned in 2005 and hand-fed back to health by the zoo staff. Zuni was found starving near the high desert city of Barstow, and Pooh, a habitual beehive raider, was trapped and brought in by the Department of Fish and Wildlife.
Oh, no! She must have kittens around here somewhere. Such were the thoughts of a California rancher in 2002, after he'd shot and killed a female mountain lion that had been preying on his livestock. The rancher's depredation permit had authorized him to legally shoot the protected cougar, but he felt obliged to contact the Department of Fish and Game when he noticed the 110-pound cat was lactating. Soon thereafter, the Department of Fish and Game began an exhaustive search for her orphaned offspring. Two spotted four-week-old kittens were found huddled in a den nearby. Raised by hand and imprinted on humans, Cascade and Canyon could never be released into the wild. Today these magnificent felines evoke oohs and aahs from visitors at the Big Bear Alpine Zoo.
As you might have guessed, not every wild animal story has a happy ending. Cases like those I've described are many and facilities like the Big Bear Alpine Zoo are few and far between. The good news is that under the leadership of Bob Cisneros, the Big Bear Zoo will soon be moving to a modern and more spacious new home. You can find out more about this unique wild animal park and its dedicated wildlife caregivers by visiting the Big Bear Alpine Zoo website.
If you live in the Golden State and would like to learn more about wildlife rehabilitation centers near you, the California Council of Wildlife Rehabilitators maintains an extensive database of wildlife way stations.
This piece originally appeared as my July 18 "On Patrol" column in MyOutdoorBuddy.com. It has been modified for posting on this blog.