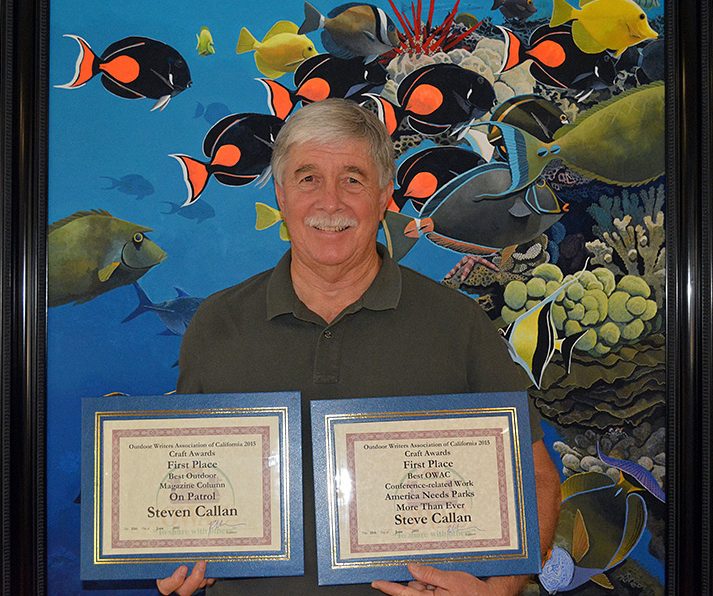 "Best Outdoor Magazine Column" Award 2015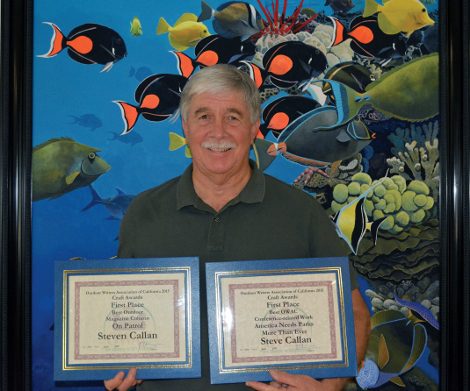 It was a thrill and a great honor to recently receive the "Best Outdoor Magazine Column" award from the Outdoor Writers Association of California for the second year in a row. It was an added honor to win a first-place award for an article I wrote entitled "America Needs Parks Now More Than Ever."
I love writing about California's wonderful wildlife and natural resources in my "On Patrol" column for MyOutdoorBuddy.com.
Here's what the judges had to say:
"I loved the author's style – specifically the use of colorful adjectives and descriptive phrases. As a trout angler, I too would have been "teased by the rushing water below." However, I'm not sure that I would have been willing to brave the poison oak and steep terrain to get to the stream on that 100 degree day. This author demonstrates a clear, knowledgeable and consistent presentation of varied topics. The columns were a joy to read."
"The writer had an engaging and enjoyable writing style. . . ."
You can find my articles and news about my upcoming sequel here on my blog.