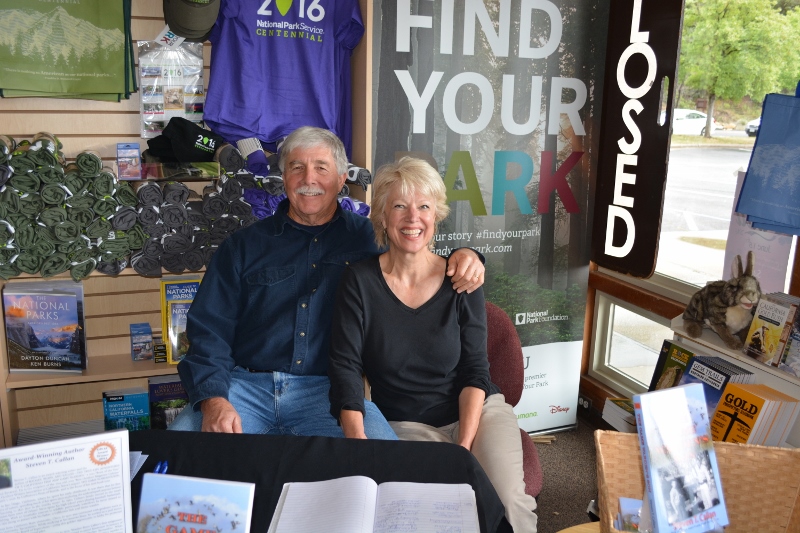 Upcoming Events and My Next Book
Hi, Everybody,
I hope you're all happy, healthy, and doing well.
I wanted to tell you how much I appreciate your glowing reviews of my first novel, The Case of the Missing Game Warden, on Amazon, Facebook, and Goodreads. I also wanted to thank you for the wonderful direct feedback I've been receiving. It warms my heart to know you've taken the time to write a review, comment, or tell me directly how much you enjoyed the book. I can't begin to describe how good you've made me feel and how much you've inspired me to keep writing.
Events
Kathy and I would like to tell you about three upcoming events:
National Public Radio Interview on KCHO's Nancy's Bookshelf – Airs Wednesday, October 6, at 10:00 a.m. and Sunday, October 10, at 8:00 p.m.
Chico Barnes and Noble – Saturday, October 16, from 10:00 a.m. to 2:00 p.m. – I'll be signing copies of The Case of the Missing Game Warden, along with my other titles, at the Chico Barnes and Noble.
Carnegie Community Center, next door to Orland Free Library – Thursday, November 4, at 10:00 a.m. – The Friends of the Orland Free Library have graciously invited me to do a presentation about The Case of the Missing Game Warden at the Carnegie Community Center. A book signing will follow.
We'd love to see you at one of our events!
"Where Can I Find Your New Book?"
This is a question I'm frequently asked. You'll find a list of vendors worldwide who carry the book by clicking on this link to a page on my website.
Books in Progress
Thanks to your support, I've been working diligently to edit the completed manuscript for my second novel in the Henry Glance series. I'm still tossing several ideas around for the title, so I'm not able to share it at this time. What I can tell you is much of the action takes place in Northern California—particularly Butte and Glenn counties—as well as several exotic locales. I'm having a ball with it!
Kathy and I wish you all the best as we head into the cooler temperatures and brilliant colors of fall.
Your friend,
Steve
Mystery Writers of America
Western Writers of America
Outdoor Writers Association of California
Redding Writers Forum