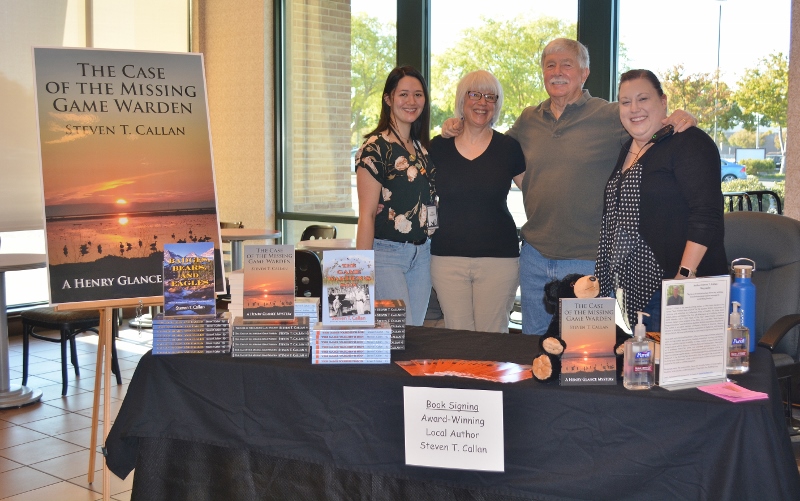 Chico Barnes and Noble Book Signing: A Photo Essay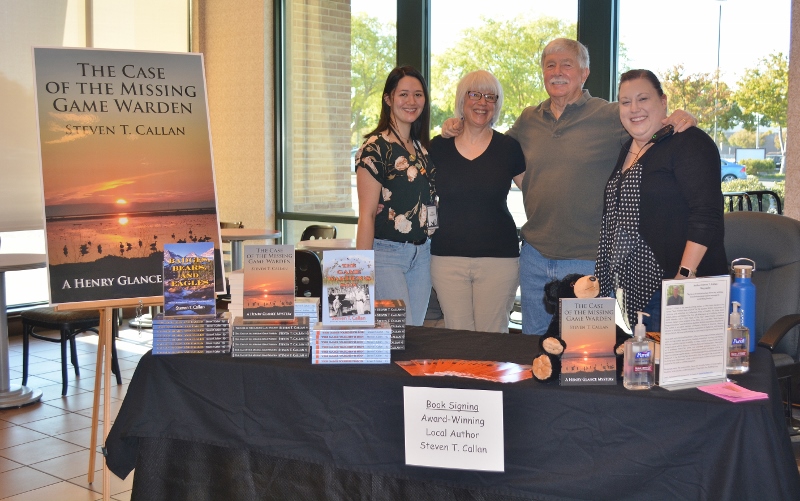 Last Saturday's book signing at the Chico Barnes and Noble was so much fun. We were greeted at the open door by store managers Caitlyn and Alisa. They and their professional staff made us feel at home all day.
Many longtime friends from the Chico area dropped by, as well as friends from as far away as Sierra, Shasta, Tehama, and Glenn counties. What a thrill it was to see them! Kathy and I were also excited to meet and visit with so many new friends who had heard about my latest book and shared our passion for nature.
To everyone who showed up, we send our heartfelt thanks for your friendship and for your support. They mean the world to us.
The next event on our book tour will be hosted by the Friends of the Orland Free Library. They have graciously invited me to do an author presentation about my new book,  The Case of the Missing Game Warden, on Thursday, November 4, at 10:00 a.m. The event will be held at the Orland Carnegie Community Center, next door to the Orland Free Library. A book signing will follow.
Please scroll down for more photos from our special day at the Chico Barnes and Noble.